Kaltgepresster BIO Selleriesaft - 250ml
We'll save you the trouble of pressing.
Have you already started pressing celery? If yes, you will regret it after this Cleanse . If not, you are now on the right track not to! Because that's what makes our celery Cleanse so special. We press fresh celery, then bottle it and preserve it a little longer without heat so you can always enjoy it fresh over this week! How does it work? We use an innovative preservation process that allows us to keep the juice fresh longer. So we don't pasteurize it!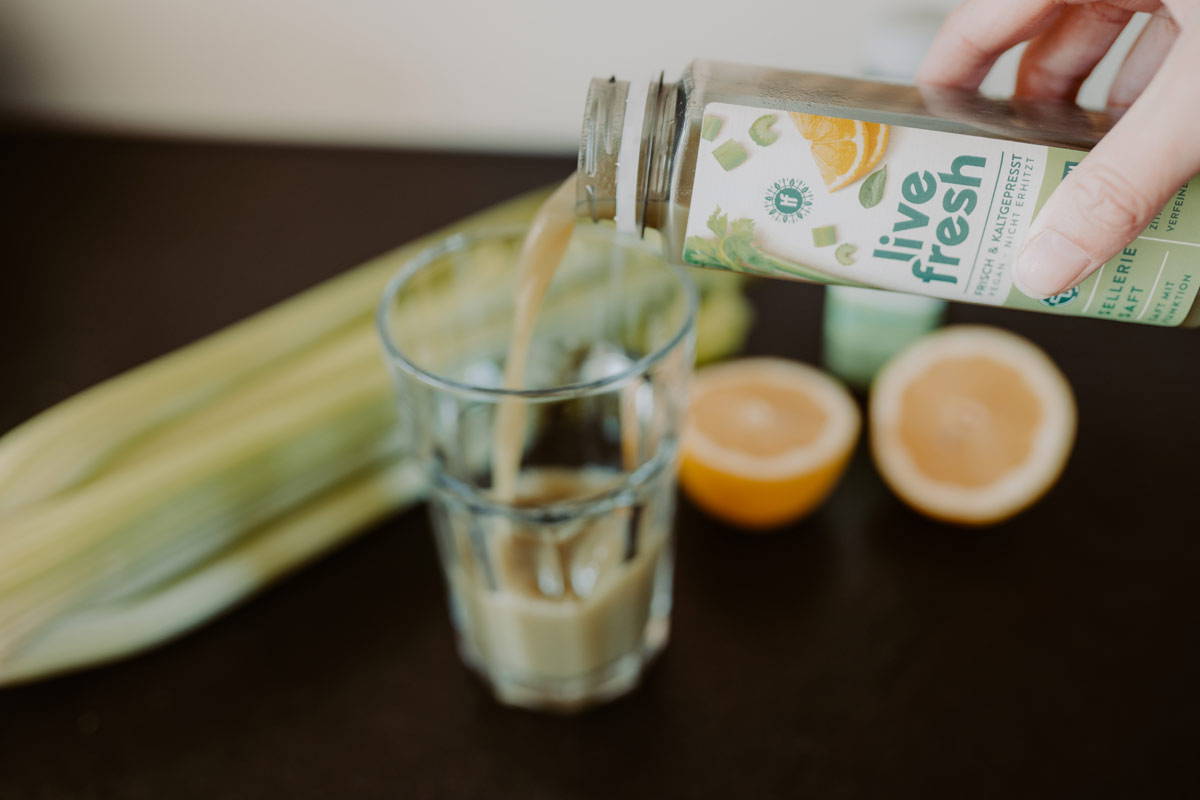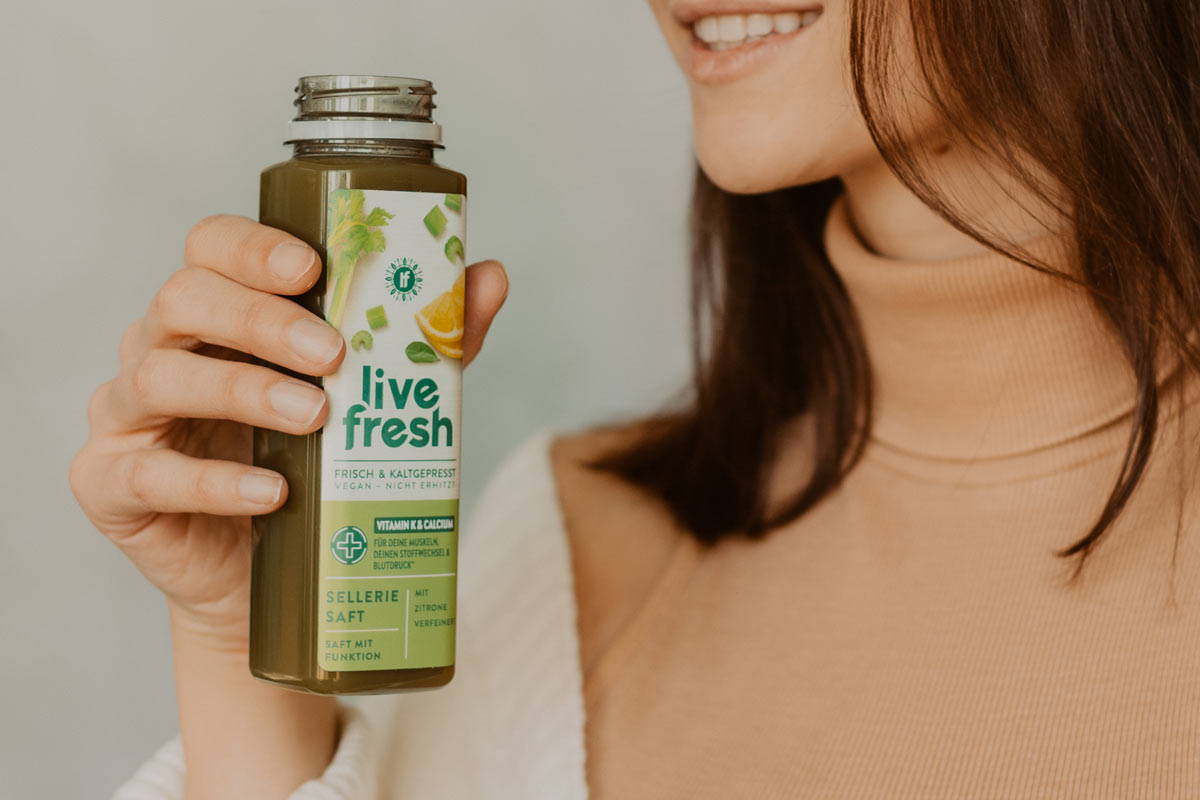 The vegetable with function.
Unser Selleriesaft enthält die Kraft des grünen Wundergemüses mit einem Spritzer Limette und lässt dich auf einfache Art und Weise von den positiven Eigenschaften des Staudenselleries profitieren. Auf Dich wartet also eine gesunde Morgenroutine, die Du ganz einfach in deinen Alltag einbauen kannst!
Contains a high amount of vitamin K, potassium & calcium.
✔️ Increased protein content.
✔️ 500ml pro Tag empfehlen wir dir