Functional shots for you.
The first functional shots that are cold-pressed and 100% natural while fighting your deficiencies.
COLD PRESSED & NEVER HEATED.
One Shot a Day, keeps the Doctor away.
Right now you can naturally supplement your preventative diet with our special combinations of vital & fresh ingredients like ginger, turmeric, cranberry & pomegranate.
All ingredients are freshly pressed daily. Unlike many products, this allows us to keep a lot of the vitamins in the shot and get the maximum effect of the substances.
Cold-pressed ginger, turmeric & many more fresh ingredients that we incorporate into our shots can naturally support you in your everyday life.
The special thing: We press the ginger fresh every day!
You have often asked yourself how ginger is actually pressed? We give you a little insight into our production and explain to you how the miracle root is processed into fresh juice every day!
We recommend you drink one shot per day.
Put together your package now.
This way you have the possibility to cover 100% of your daily iron requirements.
The vitamin D - Shot Cleanse
So you have the possibility to cover your daily need of vitamin D to 100%.
The Vitamin C - Shot Cures
You have the choice between a 2-week intensive Cleanse or a 4-week routine Cleanse.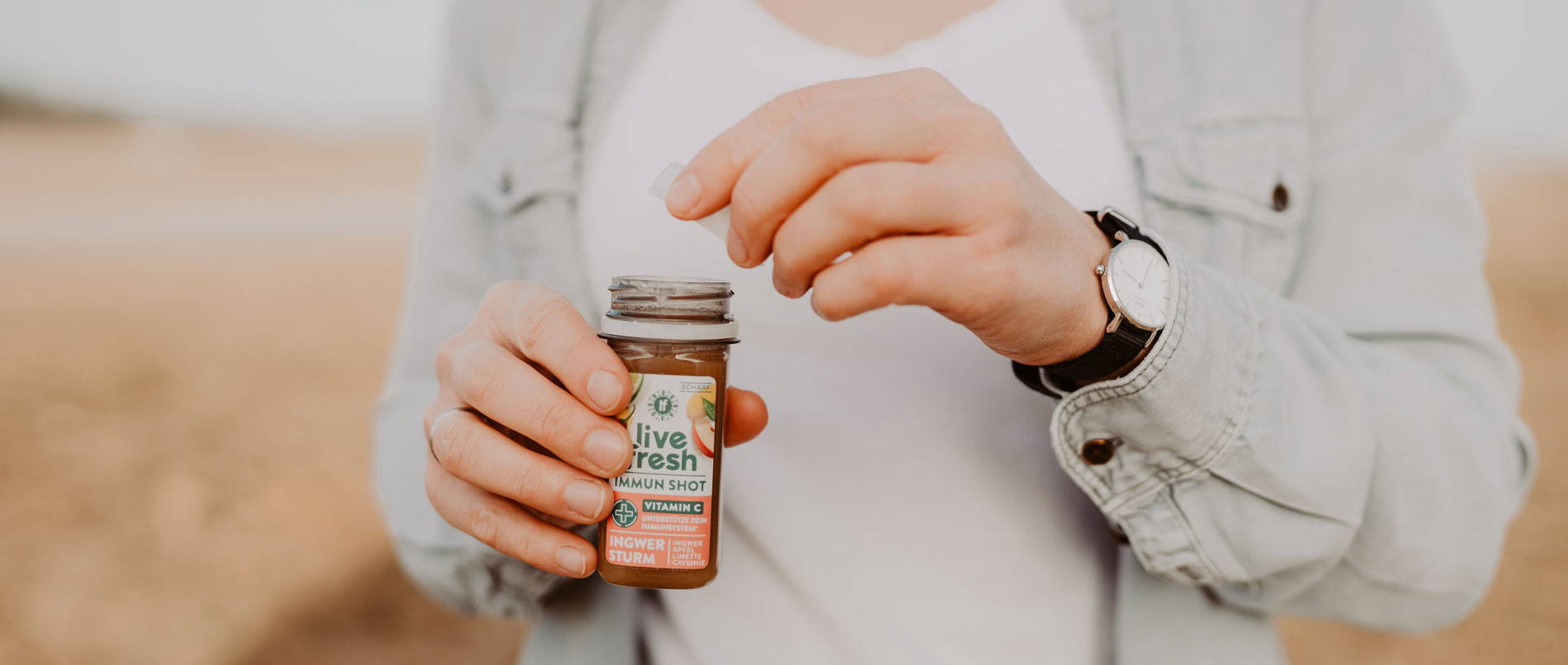 The. Manufacture. We are different.
Conventional juices on the market are mostly pasteurized and thus lose their important vitamins & flavor already before bottling. Unlike conventional juices, our juice is cold pressed, i.e. not exposed to harmful heat at any time (pasteurized), so that many important nutrients and vitamins are preserved. Our juice is bottled cold directly after pressing and therefore never comes into contact with heat.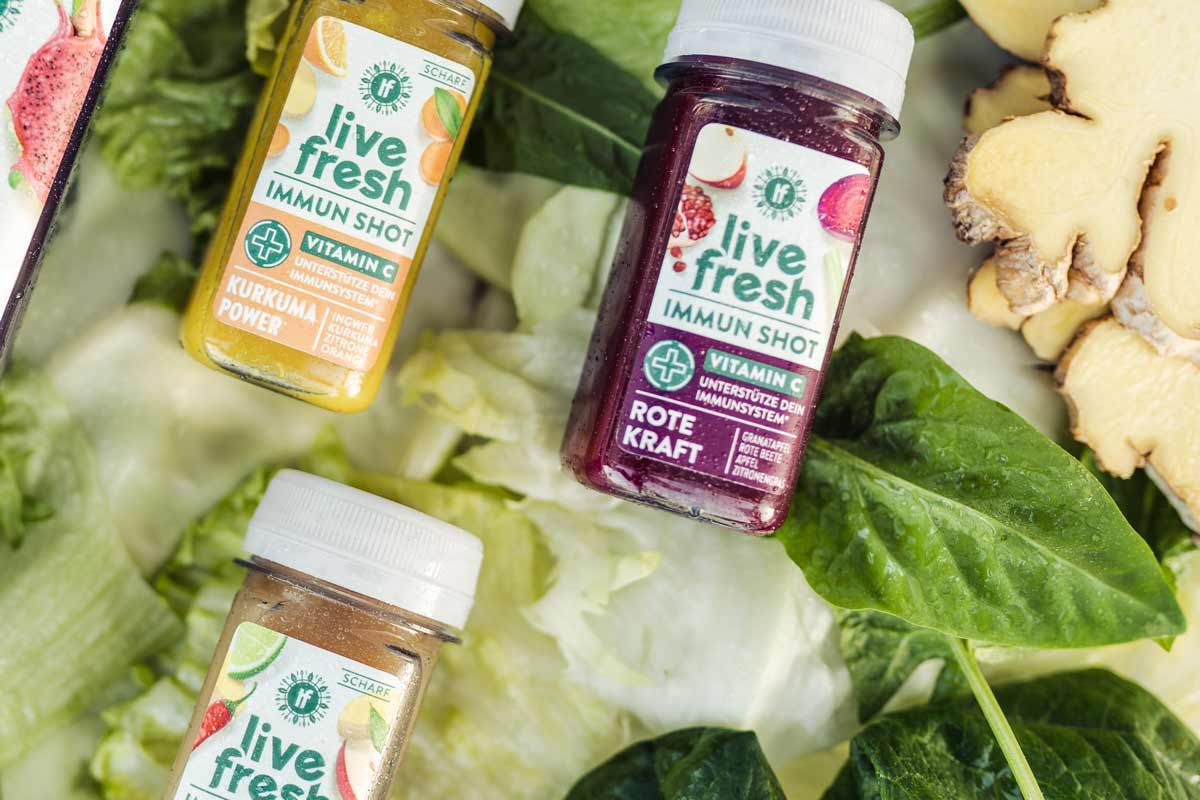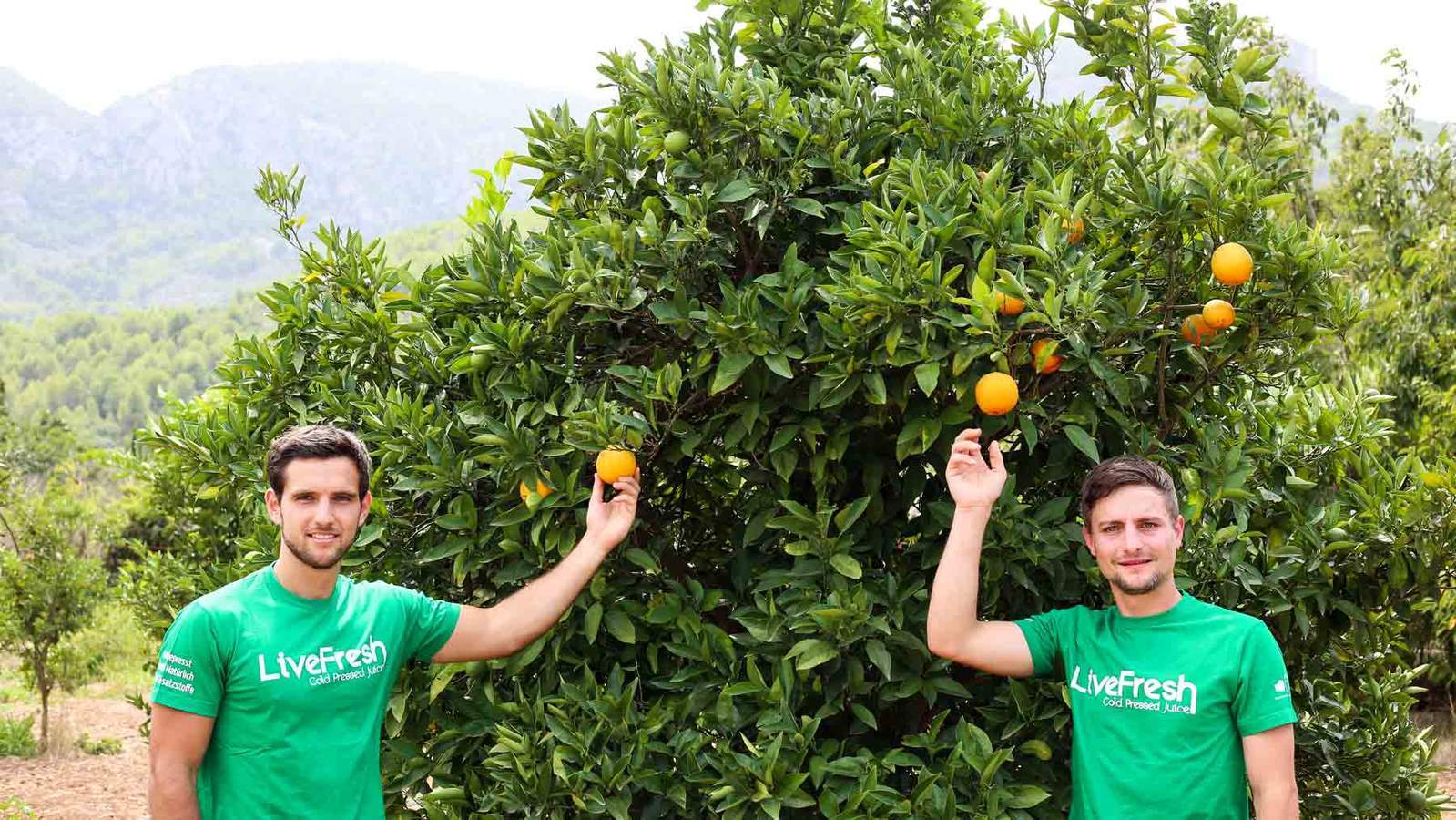 Juice manufacture in southern Germany
We have everything in our own hands.
We are Simon & Benedikt, the founders of LiveFresh. Born in a student flat-sharing community in 2016, we have built up an innovative juice factory within a short period of time, where we do everything we can every day to produce the best juice in the world from the highest quality raw materials.Since the founding of our juice shop, we have followed the philosophy of keeping the entire value chain in our own hands. From direct contact with the best fruit and vegetable farmers to the production of our fresh juices, we have built up a broad expertise in a short time.
Packaging made from 100% rPET
Made from 100% old PET bottles.
Our new rPET bottles have already had a long life. They are made from recycled PET bottles, which helps reduce waste production. You can take care of them in the yellow bag without worrying. They find their way back to us as a new bottle. Our rPET bottles have a slightly greyish tinge due to the different materials that are recycled. Of course, this has no influence on the freshness & taste of our juices!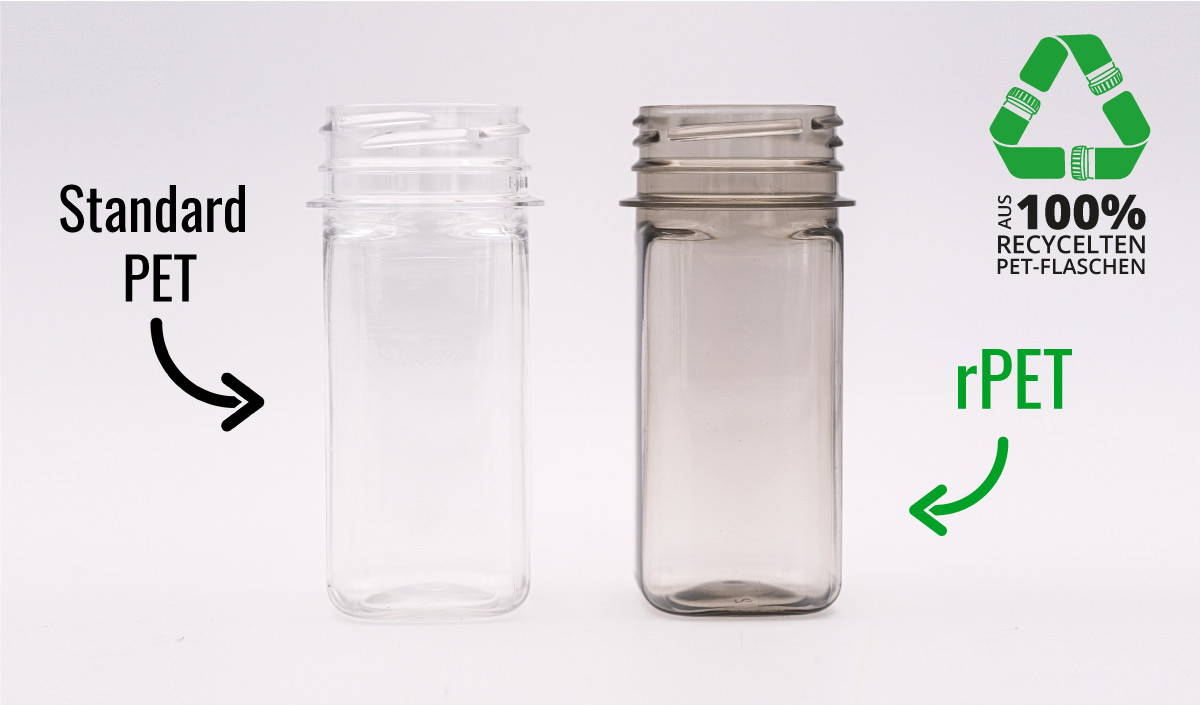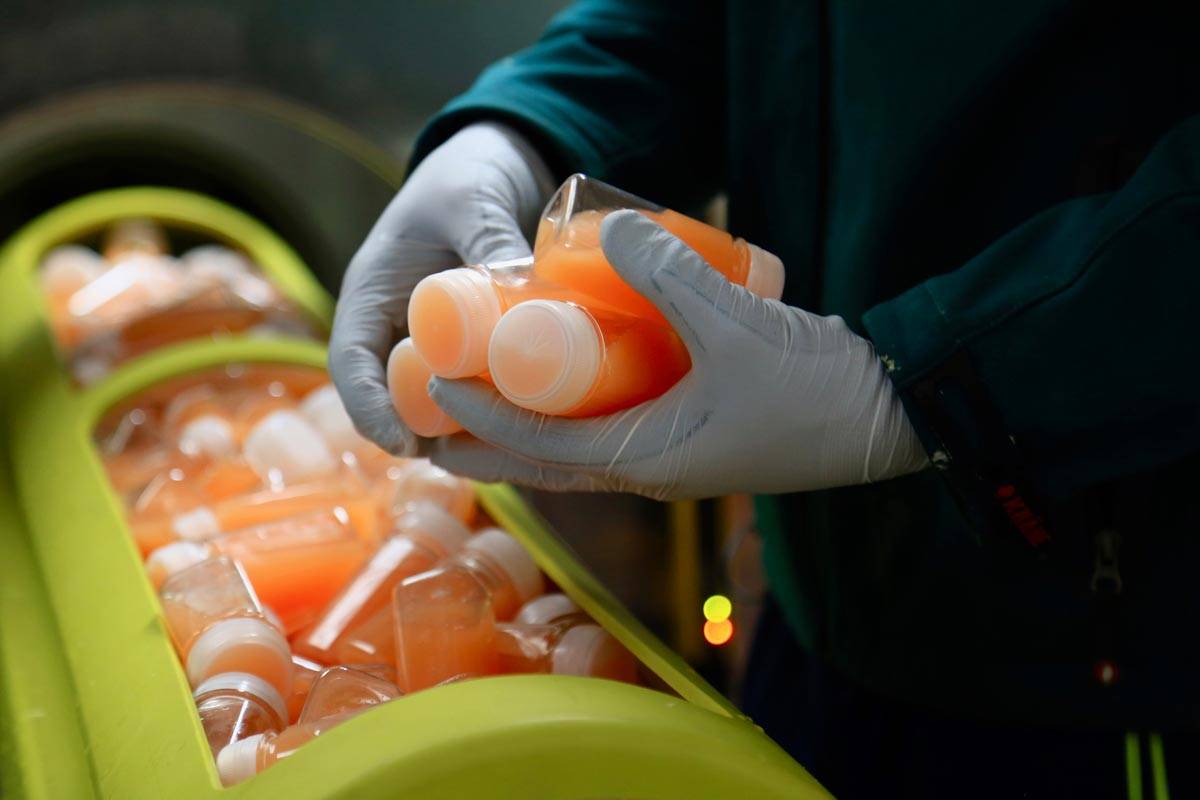 That's what makes us so special.
The unique freshness and quality is obtained through the innovative high pressure process HPP. This means that our freshly pressed juice retains its full flavour and important vitamins without having to pasteurise the juice under heat. This allows us to offer you a truly fresh, cold-pressed juice in the juice box of the highest quality.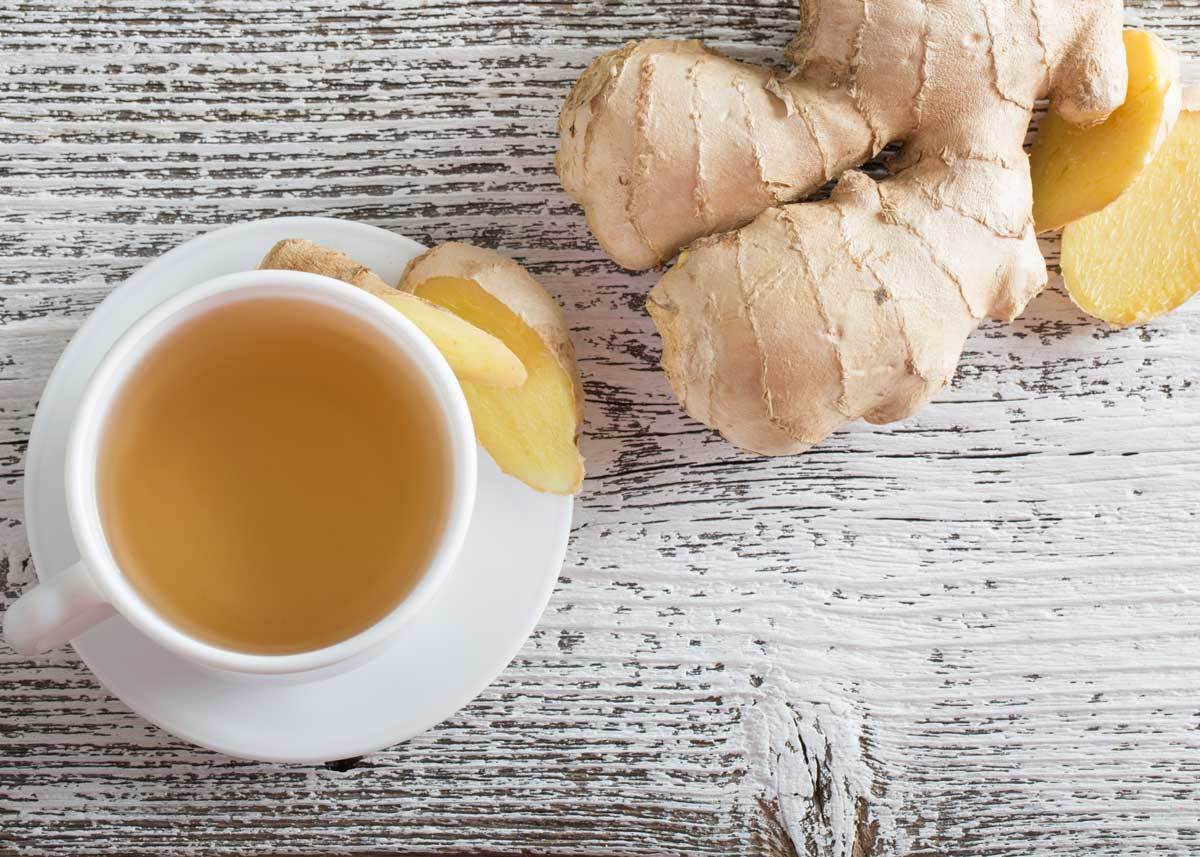 You love ginger tea? Perfect!

Because you have never experienced such an intense ginger taste. Simply pour one of our fresh ginger shots with hot water and experience how the freshly brewed juice gives your body a boost.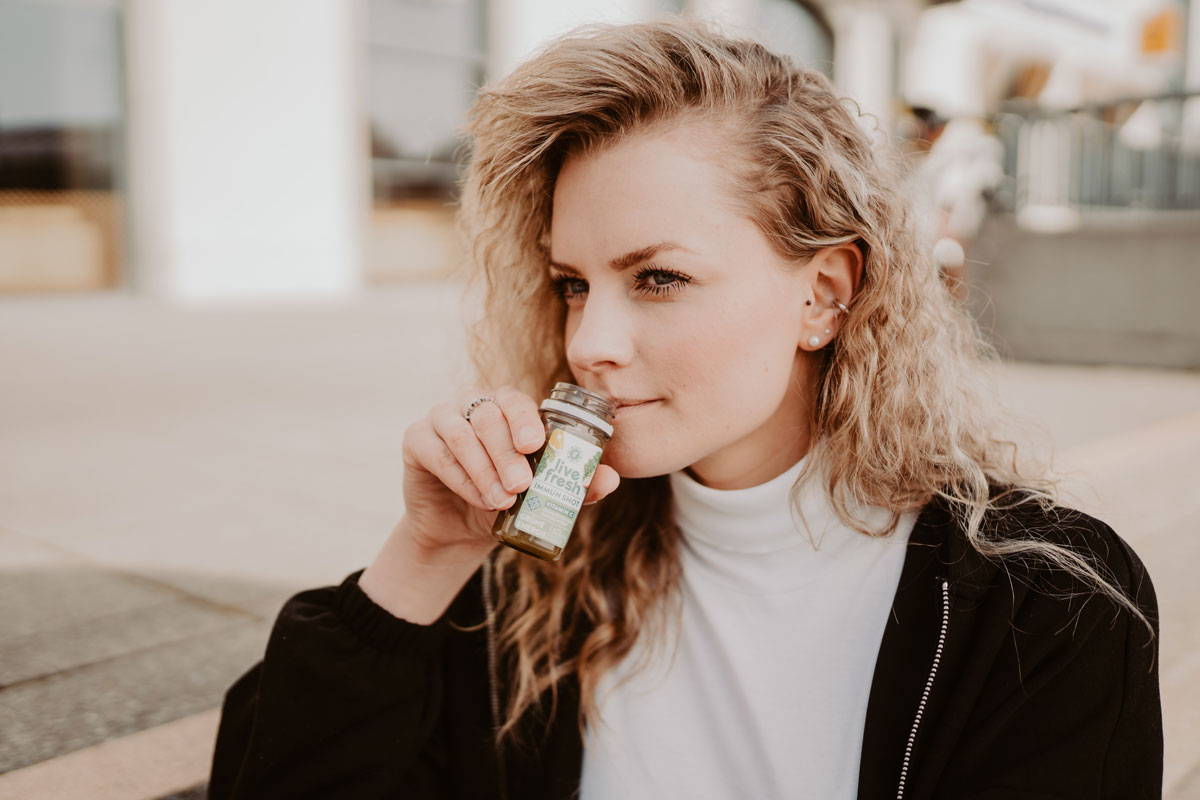 If you want to feel the full effect of the fresh shots, you have to enjoy the little boosters pure and on "Ex". So you have no doubt that we use really fresh ingredients!