Fresh & Cold Pressed Juices.
Daily pressed with love at the edge of Lake Constance.
Wellness juices with function.
Developed for your physical well-being from fresh fruits & vegetables. Our fresh & cold-pressed wellness juices are trimmed for natural functionality for your body. Each variety is packed with essential nutrients and vitamins that come exclusively from the freshly pressed fruits & vegetables in the juice. Discover our golden juices, the mood and alertness boosters Hello Awake andGold Rush. Rejuvenate your cells with our green juices Green Feelings and GreenLove or get 100% natural red plant power with Red Rocket based on superfood beetroot or our classic pomegranate juice Red Grenade.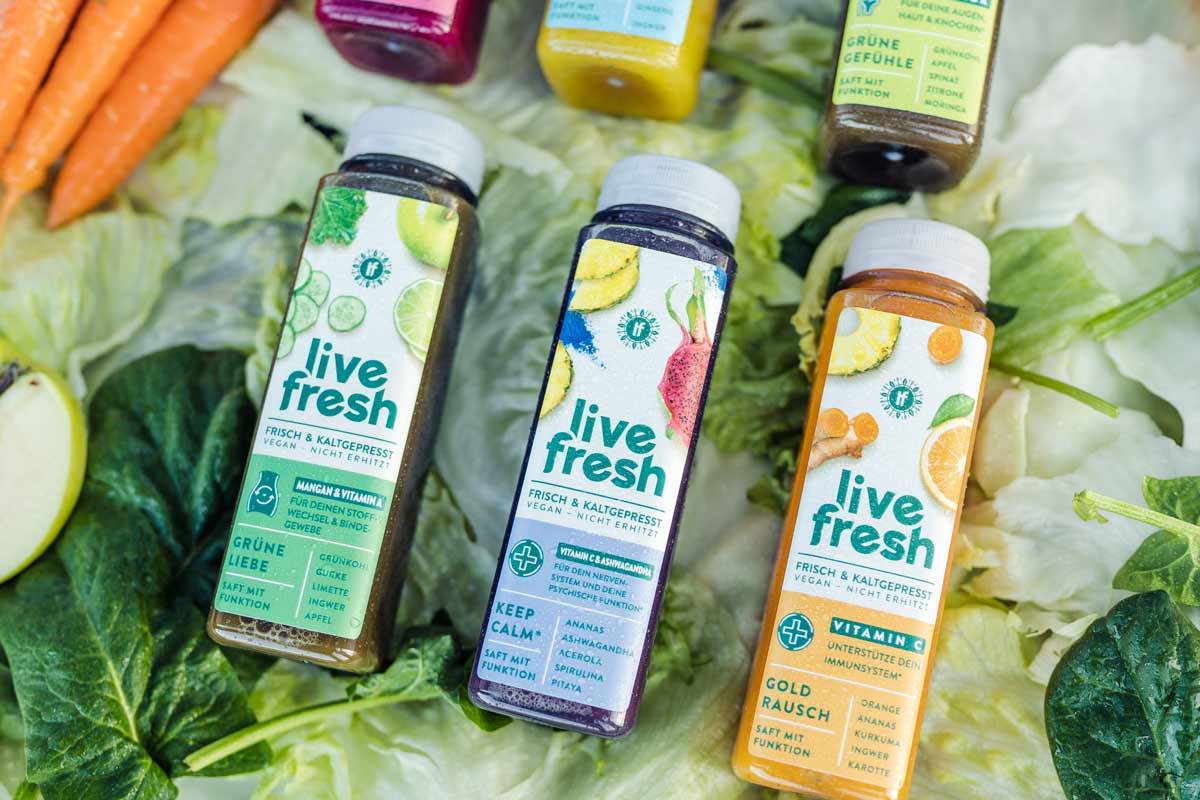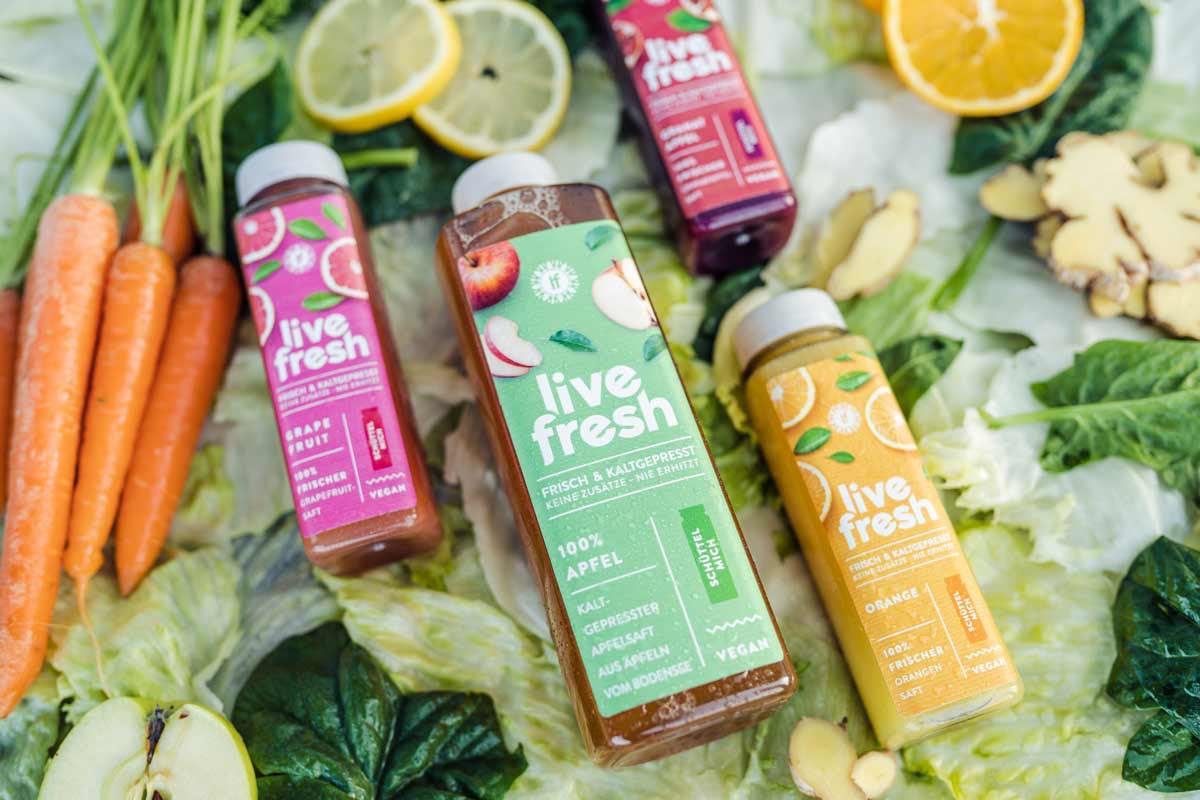 Fresh breakfast juices, just like from the press.
Enjoy like freshly squeezed, but without the hassle.
Everyone knows it. Freshly squeezed juice for breakfast is time-consuming, expensive and time-consuming. With our fresh breakfast juices, you never have to do without your freshly squeezed juice for breakfast or in between. Because that's exactly what our breakfast juices are all about. Freshly squeezed juice in a bottle! How does it work? Just scroll on!
Fresh juice boxes for your family.
Designed for your physical well-being from fresh fruits & vegetables. Our 3 litre juice boxes give you, your family or your loved ones the opportunity to tap fresh from your fridge every day. This saves you the hassle of squeezing your fresh juice and you still get to enjoy freshly squeezed juice on a regular basis. The juice boxes are perfect for your daily needs of freshly squeezed vitamin C.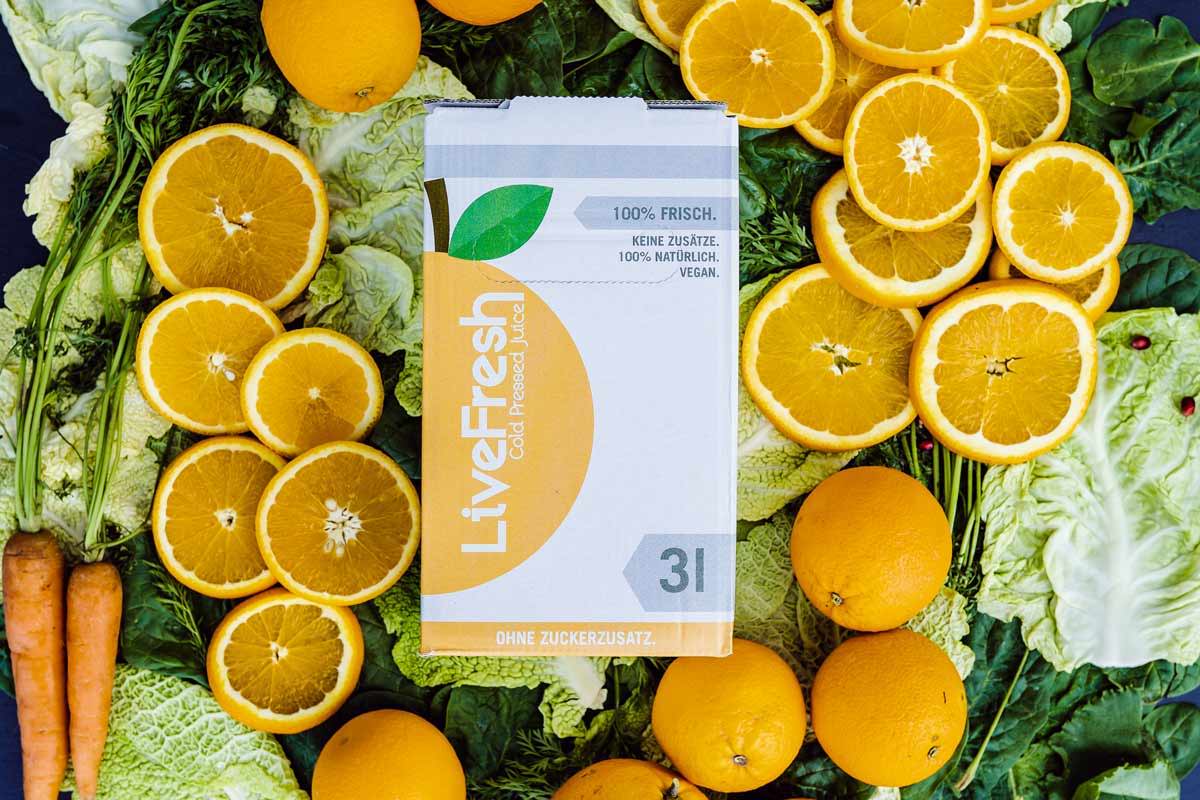 Put together your package now:
The. Manufacture. We are different.
Conventional juices on the market are mostly pasteurized and thus lose their important vitamins & flavor already before bottling. Unlike conventional juices, our juice is cold pressed, i.e. not exposed to harmful heat at any time (pasteurized), so that many important nutrients and vitamins are preserved. Our juice is bottled cold directly after pressing and therefore never comes into contact with heat.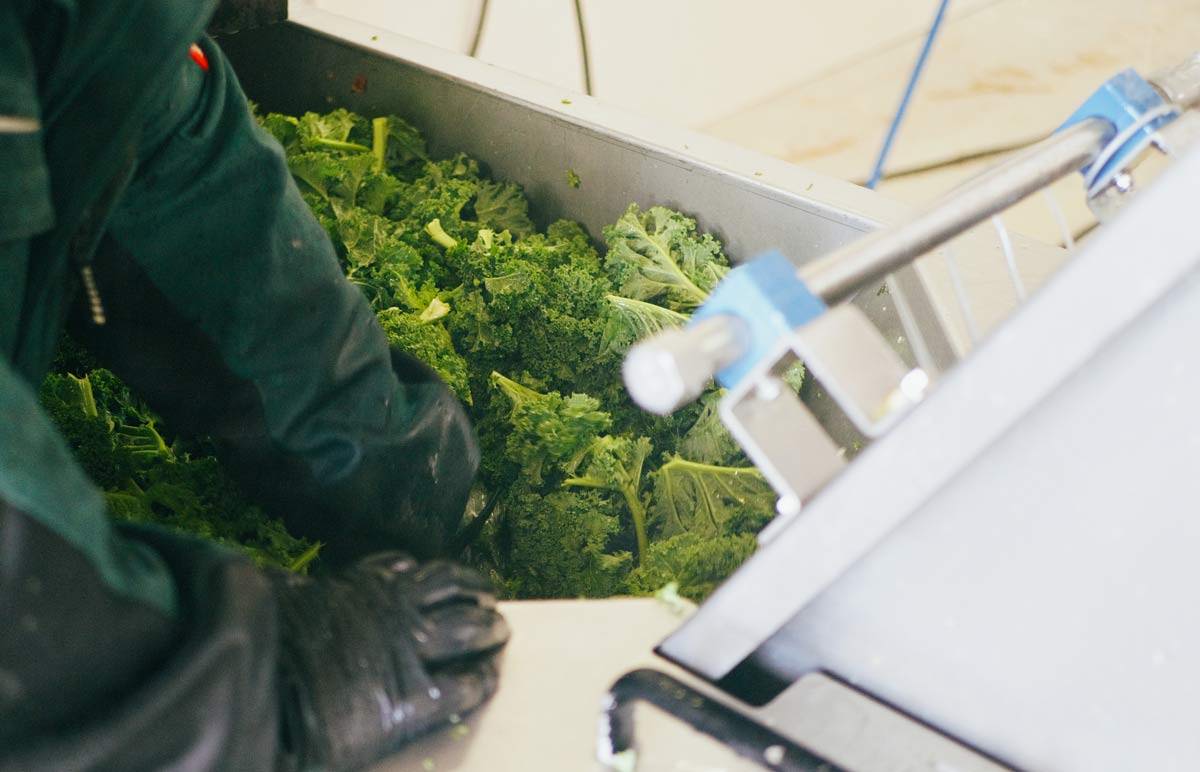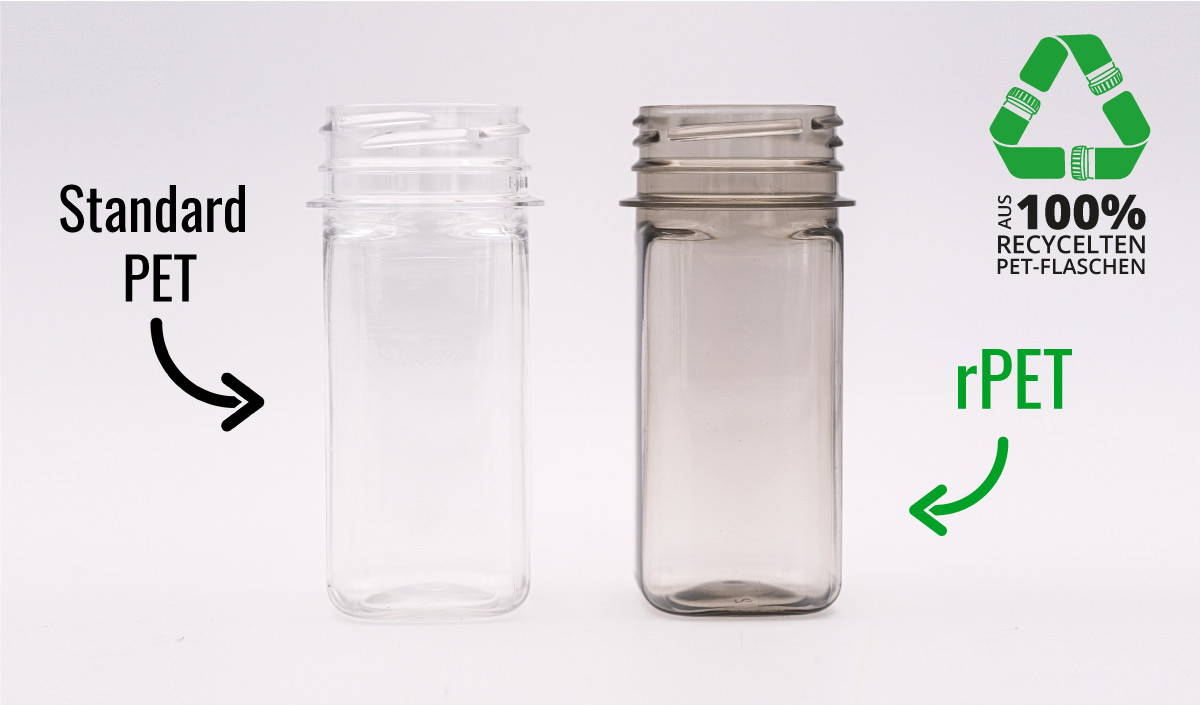 Packaging made from 100% rPET
Made from 100% old PET bottles.
Our new rPET bottles have already had a long life. They are made from recycled PET bottles, which helps reduce waste production. You can take care of them in the yellow bag without worrying. They find their way back to us as a new bottle.
Our rPET bottles have a slightly greyish tint due to the different materials used, which are reused. Of course, this has no influence on the freshness & taste of our juices!
Juice manufacture in southern Germany
We have everything in our own hands.
We are Simon & Benedikt, the founders of LiveFresh. Born in a student flat-sharing community in 2016, we have built up an innovative juice factory within a short period of time, where we do everything we can every day to produce the best juice in the world from the highest quality raw materials.Since the founding of our juice shop, we have followed the philosophy of keeping the entire value chain in our own hands. From direct contact with the best fruit and vegetable farmers to the production of our fresh juices, we have built up a broad expertise in a short time.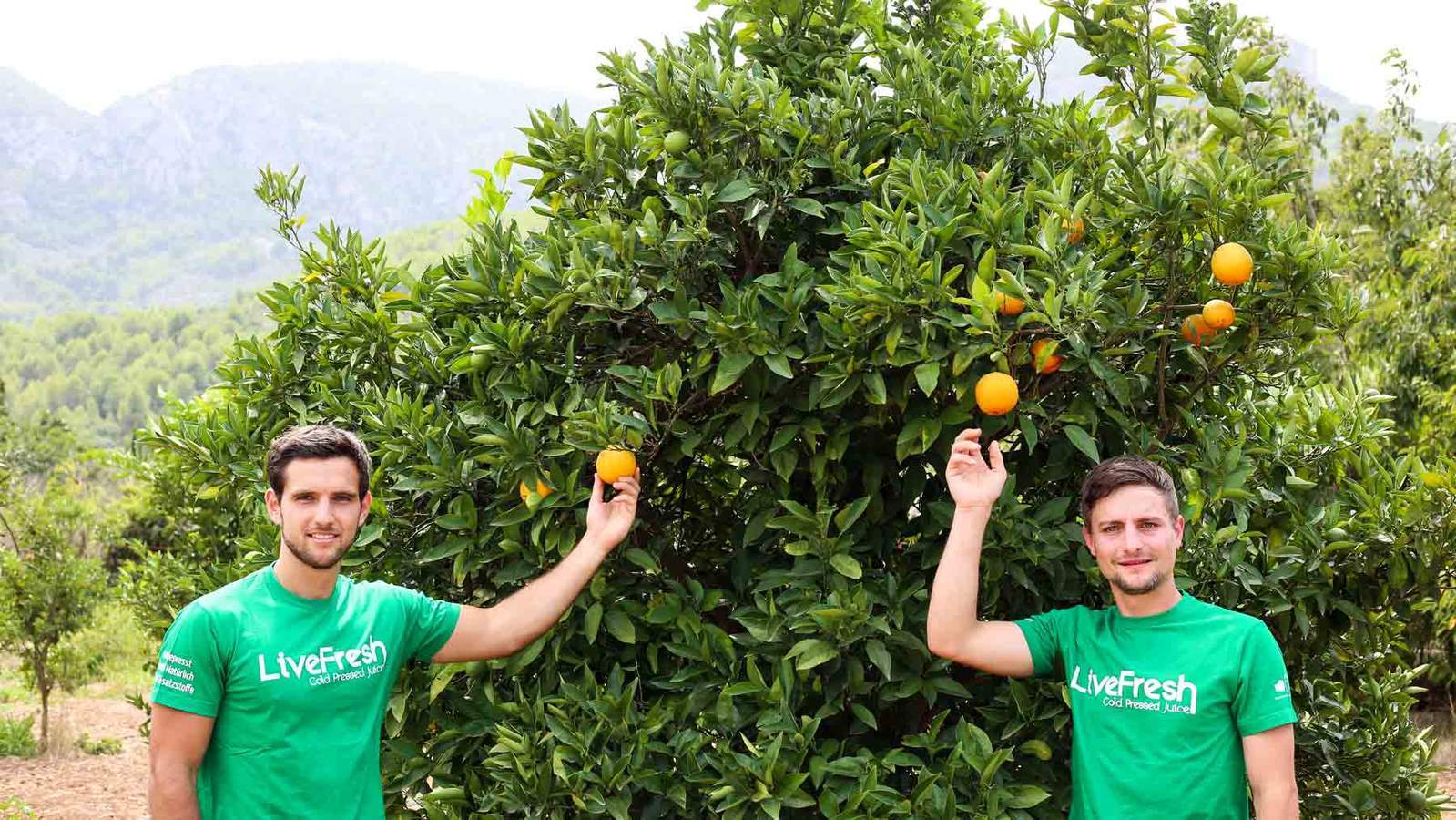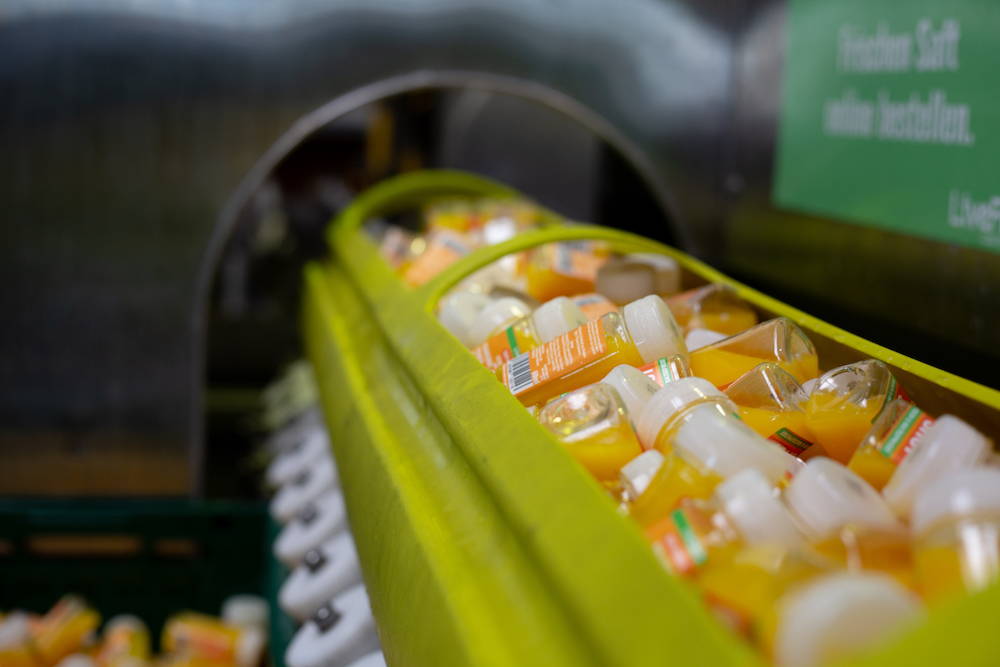 That's what makes us so special.
The unique freshness and quality is obtained through the innovative high pressure process HPP. This means that our freshly pressed juice retains its full flavour and important vitamins without having to pasteurise the juice under heat. This allows us to offer you a truly fresh, cold-pressed juice in the juice box of the highest quality.